Step 1: Watch Your Video Lesson at Your Own Pace
Lesson Name: Develop Your CoSeller Ideal Partner Profile

Step 2: Apply What You've Learned in Your Corresponding Workbook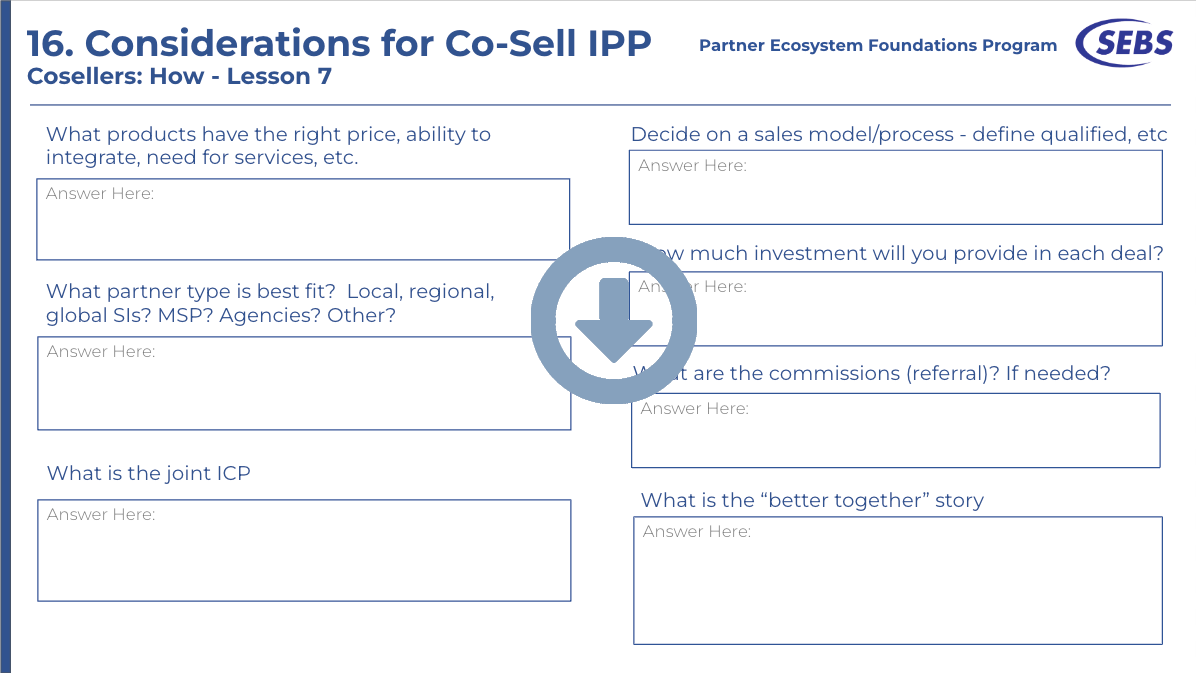 Exercise 1:

Brainstorm the most important variables to consider when identifying your Ideal Partner Profile (IPP)
Exercise 2

Identify the Qualifications You Require for Potential Partners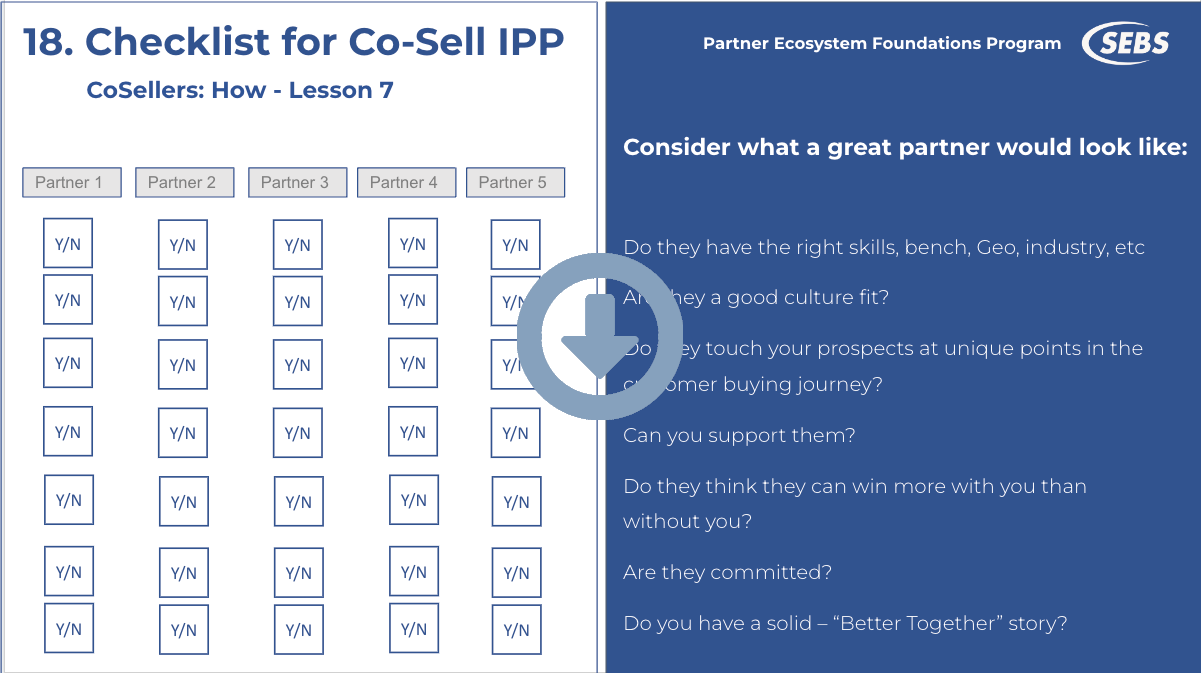 Exercise 3

Prioritize your focus by getting a quantifiable perspective on the specific coseller partners you've identified.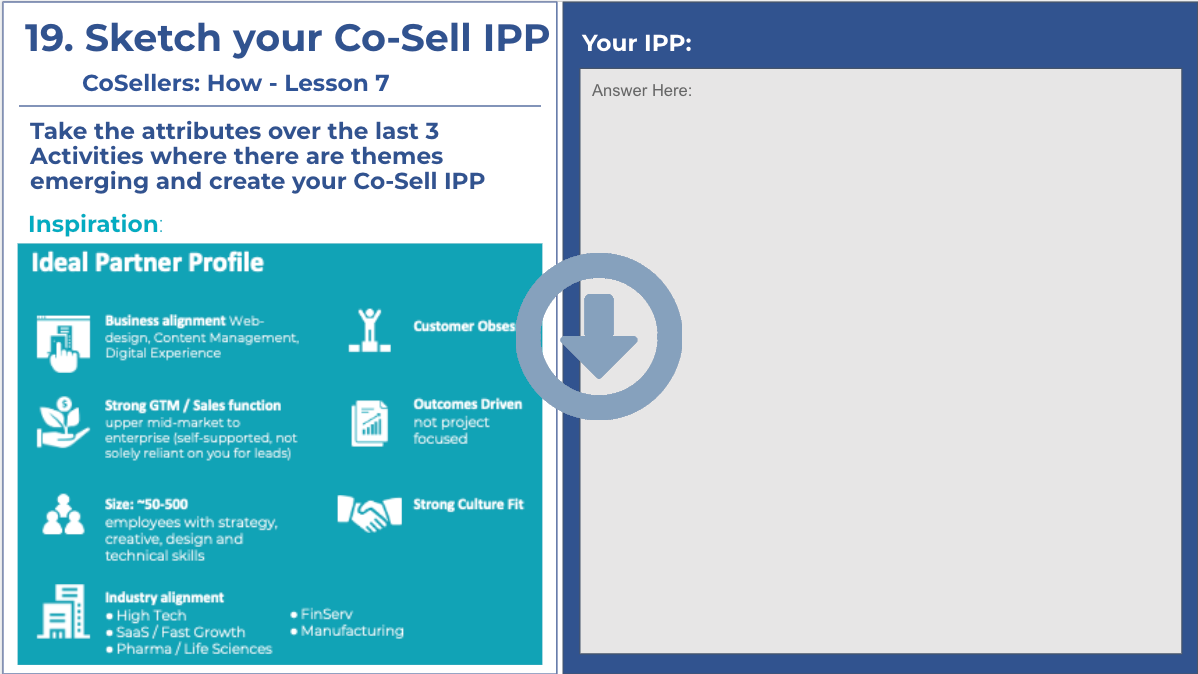 Exercise 4

Now put it all together and create a full Ideal Partner Profile for your organization.
Want to Get a Tour of the Entire P2P Ecosystem Revenue Program Including Our Peer Group?